Last updated : 30/Nov/2020 LOGY GAMES site---> GO!
Home Made Game by LOGY GAMES
Free board game ideas to use materials beside yourself at home!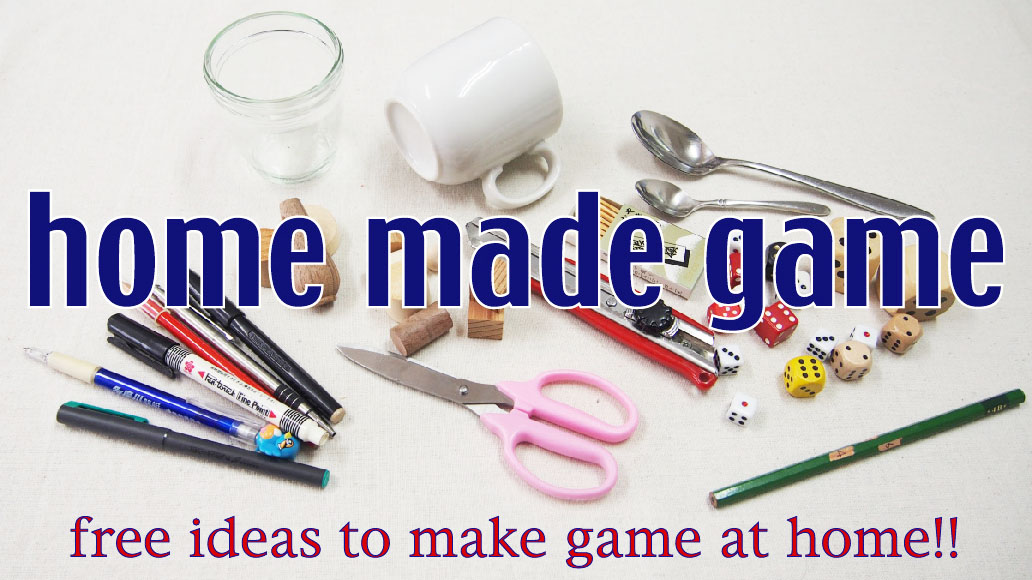 Welcome to "Home Made Game" web site presented by LOGY GAMES !!
Now we are suffering from world wide coronavirus infection and we should better to stay home to protect coronavirus. But actually someone are bored with staying home, someone are lack of physical and brain exercise.
I am a board game creator and have made over 50 games for 30 years. I know board game is good tool for brain exercise and fun communication with your family.
Someone has already many games, someone can purchase them, but someone are anxious about spending money for games in this emergency time.
I know empirically there are many materials beside ourselves at home and have many ideas to create games by those materials.
So I decided to start "home made game " project. All ideas are free to make games by yourselves. I am sure and hope this suggestion will be helpful for all people who are protecting to coronavirus all over the world.
ideas are free, let's make the game and enjoy your stay home life!

April/2020 LOGY GAMES creator Mitsuo Yamamoto
---
Support request
*Please share this "home made game " to your friends and colleagues. I hope not only game fans but also anyone else in the world who want ideas to live enjoyable at home. To use home made game ideas is free for everyone.

*Translation support to your nation's language. The site is written in English but I hope any nations people can visit and read this site in their language. This is volunteer support request.

*I wish to publish "home made game" booklet in the world. So I am very happy if any book publishers are interested in this project and publishing.

In 2020 spring I asked support by Kickstarter project. Fortunately 46 people supported this project.
Kickstarter home-made-game project

I am willing to show their name here. Thank you for supporting.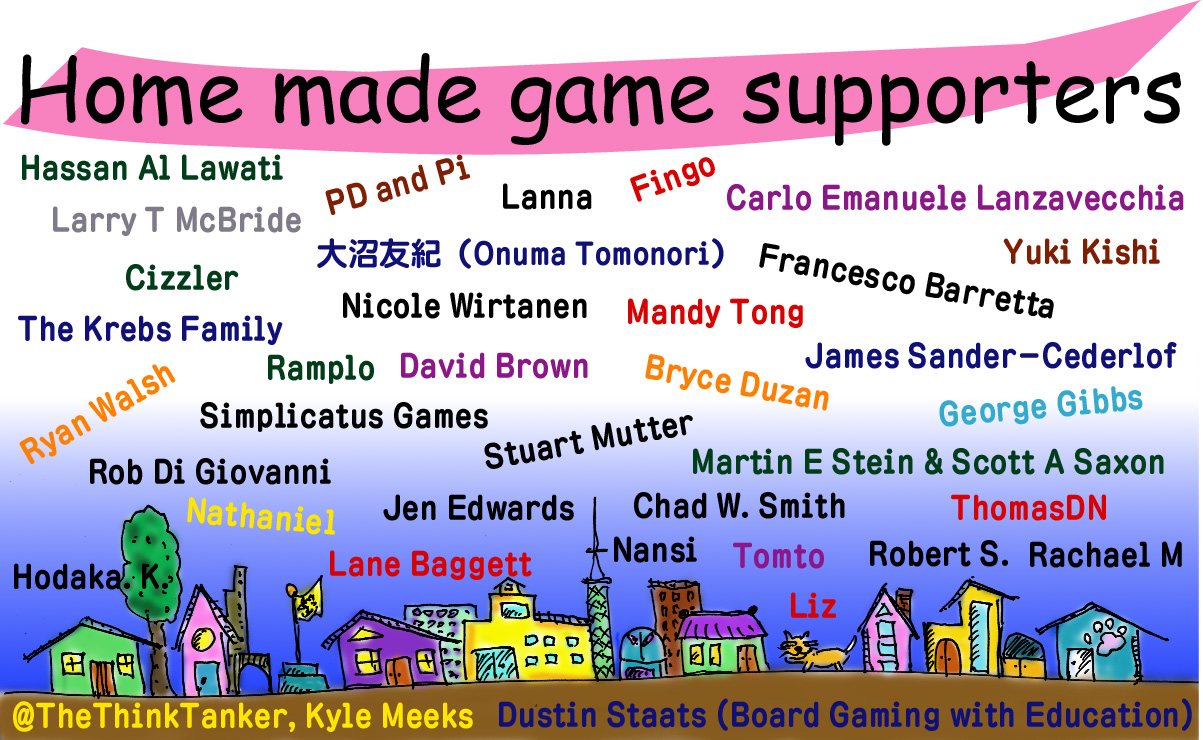 ---
LOGY GAMES all rights reserved by Mitsuo Yamamoto and Gift Box Co.,Ltd